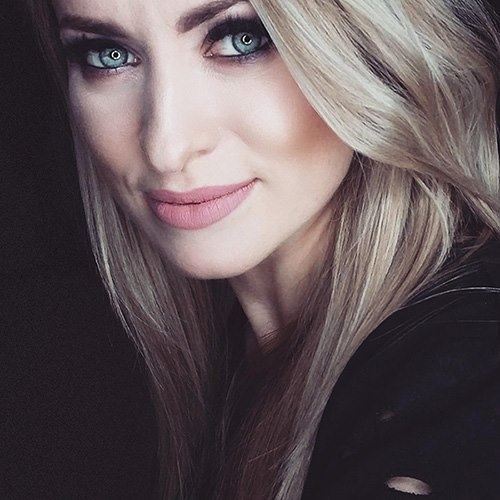 Lorem Ipsum

Dolor Sit Amet
Cześć, jestem Agnieszka, pochodzę z Lublina, uwielbiam to miasto. Prywatnie mama, żona, córka, siostra, przyjaciółka, a zawodowo fotograf śluby i dziecięcy od chyba 2006r . Uwielbiam swoją pracę, macierzyństwo, podróże, makijaż, modę, dobre kino, długie spacery, aktywne, zdrowe życie, a  obrabiając Wasze zdjęcia –  zawsze dobrą muzykę, audiobooki z kubkiem pysznej herbaty. O sobie mogę powiedzieć, że jestem typowym klasykiem, od mody po styl w obróbce.  Cenię sobie pracę z ludźmi , to ile mogę z Was na sesji wydobyć, tak by zaskoczyć w efekcie. Nauczyć Was pracy przed obiektywem, w tym byciu naturalnym.
Czym jest dla mnie fotografia: dziś mogę powiedzieć, że mam wrażenie, iż ciągle na nowo się jej uczę, szukam nowych inspiracji, interpretacji uczuć, światła. Ponownie zaczęłam intensywne szkolenia w zakresie merytorycznym, technicznym , artystycznym. Stale pracuję na najwyższej jakości dostępnym sprzęcie. Ponadto moją mocną stroną jest współpraca z klientem, bycie w pełnej gotowości, by jak najbardziej służyć bogatym doświadczeniem, zaś jako kobieta fotograf – skrupulatnie dbam o szczegóły, by nic złego nie zakłóciło Waszego odbioru w tym szczególnym dniu, zachowując tym samym dyskrecję działania.
MY OFFICE
osiedle Łęgi
ul. Biedronki 4,
20-543 Lublin
PHOTO STUDIO
osiedle Łęgi
ul. Biedronki 4,
20-543 Lublin
WHERE I LIVE & WORK
I travel a lot, but when I'm around San Francisco, you'll easily find me in my office, editing photos, creating moodboards, drinking tons of coffee and planning my next project. So, if you're around San Francisco, make sure to stop by. I'd always be happy to see you and treat you to a good cup of coffee.
I also have a photo studio. So if you're a photographer and need a place to create, shoot for a project or just brainstorm on some new ideas – you are very welcome. I can even help you brainstorm, if you're looking for a crazy second opinion.